The Home-selling Experience
From your first conversation with us to the moment the proceeds from the sale of your home are in your hands, we take care of every aspect of the process. We are at your service as professionals and specialists on every scale, across marketing and advertising, technology and storytelling, presentation and documentation.
We know how, when, and where to best capture and convert buyer attention toward your home. Combining the latest technology and marketing strategies, we personalize the experience for you and your property.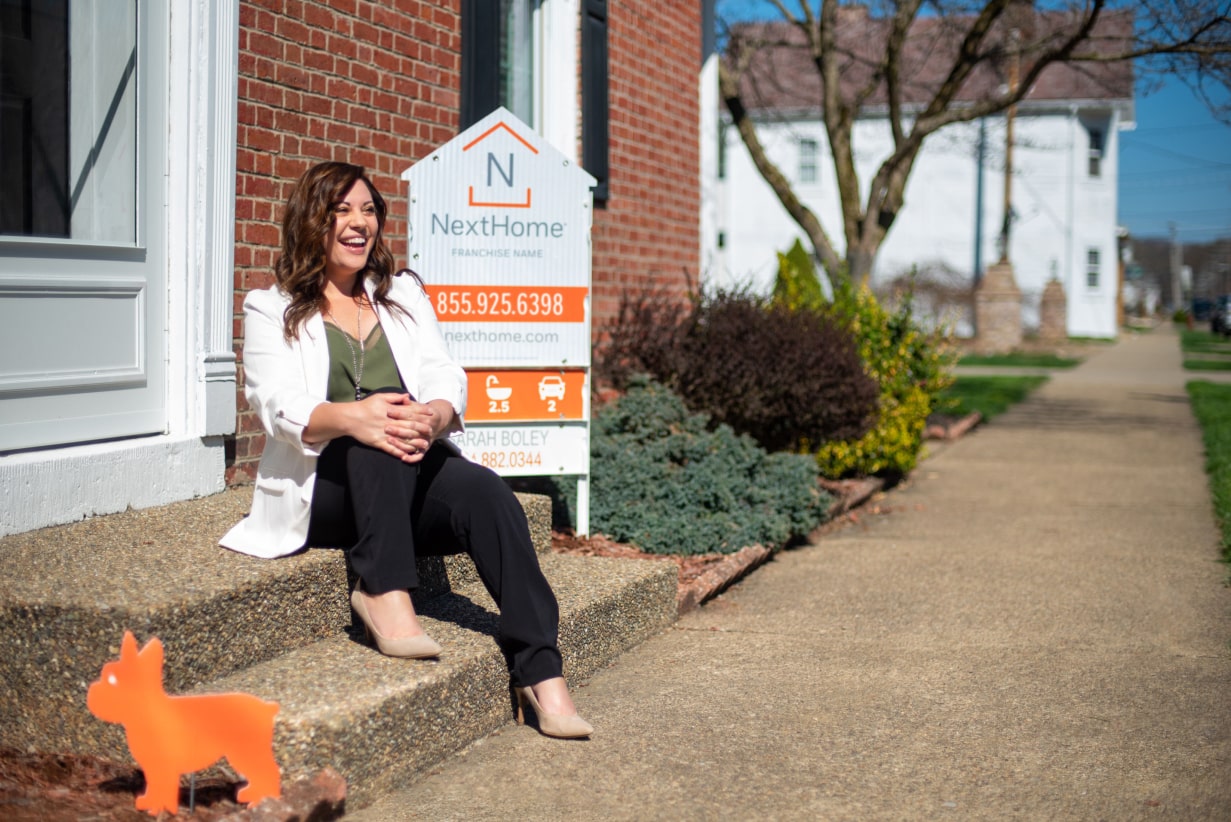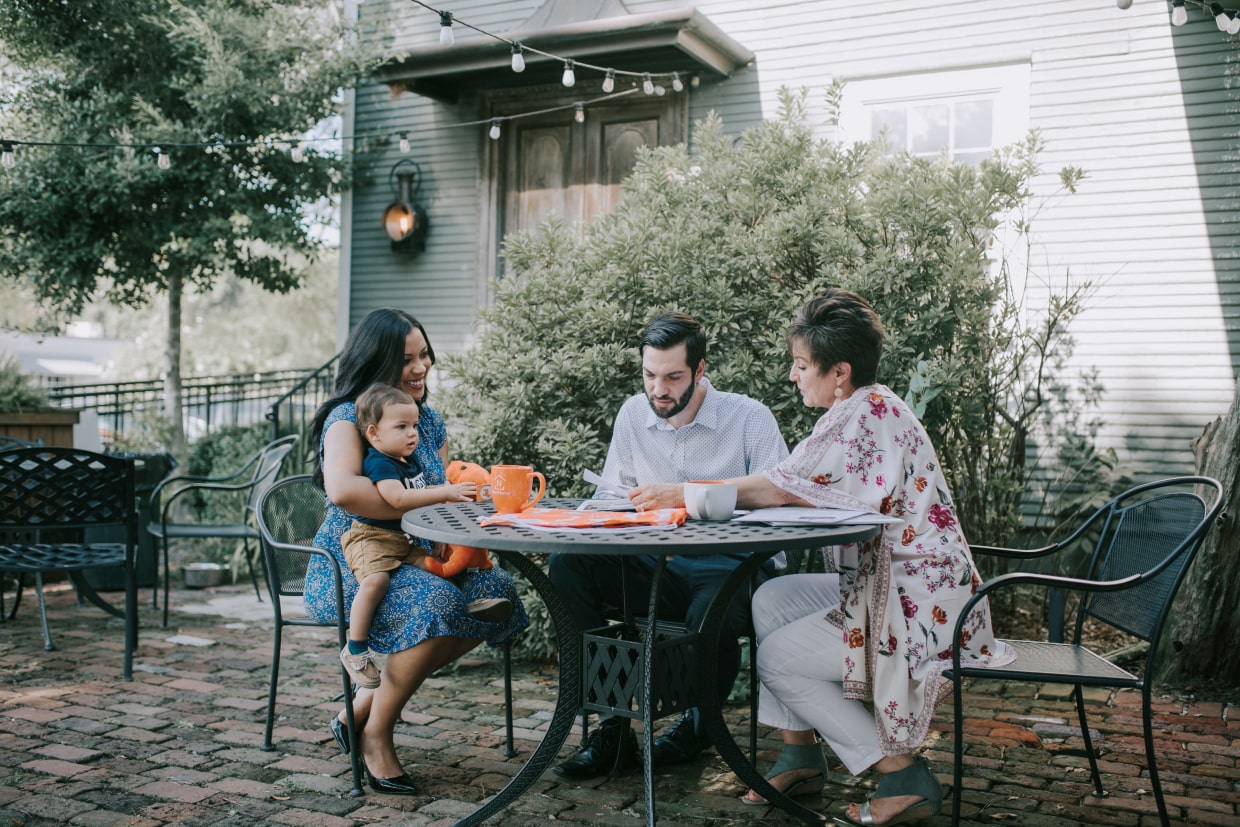 Selling Your Home, the NextHome Way
Testimonials
" Wendy was awesome to work with! This was our first time buying a home so we had lots of questions. She took the time to answer each one and make sure we understood the home buying process. Wendy also kept in great communication with us from start to finish through the home buying process. "
- Katelyn Lamb
" Our family worked with Wendy on the sale of our in-law's home. She was forthright and honest through the entire process, helping us know what changes would be advantageous for the quick sale, as well as highest selling price, of the home. Recommendations also came with a list of contacts to complete the work. Her knowledge and expertise in the field of real estate was evident and her ability to work with the family on a personal level did not go unnoticed. I would highly recommend Wendy. She was aware of and on top of each step of the process, including following up with the buyer's agent to be sure we met our timeline goals of closing at the end of June. Wendy was a real blessing to our family in a difficult time. And for that, we thank her and are pleased to encourage others to use her services. "
- Laura Kime
" Wendy gave us great advice on the preparation of our property for sale. She is very knowledgeable, reliable, and professional. She estimated that our house would be in contract in one week and we had three offers 7 days later. She was very responsive and kept us informed as to showings daily. I would highly recommend Wendy. "
- David W Fox
" I am buying a home for the first time in 27 years. Pretty much a rookie. Clueless. Wendy was AMAZING. Calm to my crazy. She had an answer for all of my questions. The market was tight and she never stopped looking for my perfect place! I'm so grateful for her time, effort and persistence! She was a blessing to me! "
- Krista Seamour
" Wendy did an awesome job helping my wife and I purchase property in Ashland. She painstakingly explained the whole buying process to me and was patient while I translated what she was saying to my wife. If you don't have a good agent like Wendy, the buying process is very scary. Wendy made the whole process easy to understand. If you are looking for an awesome agent who follows up on returning phone calls or emails, Wendy is the agent for you. Top notch seller and a credit to her profession. "
- Jerry W Howe & Weili Chen
" Wendy did a great job for our family. She helped us in making a long distance move. She was very good at keeping us informed anytime a home/condo that we may be interested became available. She also responded quickly to any questions and helped us find something that worked for our family. "
- Lorie Deitz
" Simply the best… we had a pretty unique situation and Wendy not only found us our dream home on her first recommendation but also got us closed no matter what tried to get in her way! "
- Thomas Gitto
" Wendy helped us purchase a new home and is in the process of selling our present home. She has been very organized and professional. She is very quick to get back to me when I have a question and if she doesn't know the answer, she will find somebody who does. I highly recommend Wendy for buying or selling a home or business! "
- Susan McMillen (Retired Teacher)
" Me and my family truly enjoyed having Wendy as our realtor. She was professional and was always available when needed. Even through a pandemic she was able to steer me and my family to our HOME! If you're looking to find a home, do it with someone who truly is passionate with the work she does. Ask for Wendy! "
- Christian Alexander Langston (Youth Case Worker )
" Wendy helped me find my first house! She listened to all my concerns and preferences. We looked at many houses and were able to find the perfect one. "
- Olivia Durfey
" We never thought we would be able to purchase a home in this tight market but Wendy made it happen. She listened to our concerns and worked hard to find us homes with the amenities that were important to us while at the same time opening our minds to possibilities we wouldn't have otherwise considered. Her meticulous attention to detail is highly impressive, as are her sharp negotiation skills. I cannot recommend Wendy enough for any of your real estate needs. "
- Karen G
" Wendy was very helpful in helping us find the house that fit our budget and needs. It only took a couple of weeks to find our house and as soon we made an offer she kept us updated all of the time. Wendy kept the buying process moving along and as stress free on us as possible. "
- Clayton Lamb
" Wendy Anderson was a pleasant and knowledgeable agent with whom to work. I appreciated her help in answering all of my questions, both relevant and not, throughout the process of deciding to buy. Wendy was willing to help make all the related activities in purchasing a new home develop smoothly over a short period of time. I very much appreciated Wendy's efforts. "
- Sue (Retired School Counselor)
" Being a first time home buyer, I had plenty of questions to ask and Wendy was happy to answer them. Wendy is very knowledgeable and was a great agent and a great guide for my home buying experience. "
- Ryan
" I've bought and sold many houses and certainly have high expectations in hiring an agent. Wendy not only met, but exceeded those expectations in every way. Her communication sets the bar for what every realtor should strive for. She was punctual, responsive, and it was apparent that "quality over quantity" is what she strives for. Our house was in contract in less than a week with 3 offers over asking price, eventually closing at $13,000 over asking price. I was also given access to a box truck for my move for free! As an overall company, I truly feel like NextHome is setting the bar in customer service, marketing, and technology. The quality of the photos was unlike anything I've seen on the market. Everything about their marketing was high quality, cutting edge, and utilizing multimedia outlets. I would HIGHLY recommend Wendy Anderson to anyone looking to buy or sell their home. "
- Kim Swanstrom
" Wendy's a professional that will help you through your transaction step by step. She's attentive and detailed and easy to work with. "
- Martin Schmitz (National Sales Manager)
" Wendy Anderson is a superior real estate agent. She came so highly recommended to me and it took me all of 3 seconds to figure out why. Professional, driven, completely motivated, and genuinely cares about her clients. She is absolutely phenomenal. I was a first time home buyer and needed so much extra help - Wendy was there 24/7 (no joke) to help me through the entire process. She made the entire experience fun and enjoyable. Wendy, from my family to yours… we thank you sincerely for your time and extreme effort. Thanks to you….We have the home of our dreams! I would give her 30 stars if I could. She earned every single one. "
- Nicole Elmore (Child Nutrition Director )
" Wendy did a great job. We are living in Oregon and wanted to purchase a condo in Ohio. She had to help us with several properties before deciding on a condo. She was very helpful and understanding of our situation. She did extra to help us and was very good in keeping us informed. She responded and answered our questions very quickly. "
- Charles Deitz
" Wendy is very professional and knowledgeable! Being first-time home buyers, she helped my husband and I find our perfect home, and was there there to answer all of our questions along the way! Would highly recommend!! "
- Megan Koenig
" It is my great good fortune to have sold my home through Wendy. She is a master realtor. Every detail, every step of the way, was handled with skill and knowledge. She gave me wonderful support and marketed my house so skillfully that it sold significantly over asking. The entire experience was so amazing. I can't say enough! "
- Judith Ingraham
" Wendy helped us buy a condo and sell our house. She was very professional, organized and timely in all her dealings with us. She is honest and straightforward and friendly! "
- Susan McMillen
" Logramos el objetivo a pesar de las dificultades con el idioma "
- Edin Palma
" Over the years, I have dealt with numerous Realtors, buying and selling both residential commercial properties........Wendy is the "real deal". Professional, knowledgeable, attentive, and available throughout the process. Call her when you are ready! "
- Carl Krantz
" Wendy is dedicated, kind, and understanding all while having a no nonsense personality. She found us the perfect house for us in the middle of one of the worst housing markets that we have had in awhile. She went to bat for us when we didn't for ourselves and answered every single question I had almost immediately. She's definitely our realtor for life. "
- Kristin and Sean coppler
" Wendy did a fantastic job making sure we closed on 2 properties on the same day. She is very knowledgeable about the Ashland market and quick to get back us when we had questions. I am very thankful to have found a dedicated realtor for our growing rental business! Wendy really enjoys what she does and it shows. "
- Stella Schindler
" Wendy is a dear! She showed me many homes and gave me plenty of time to make a decision. Wendy was very knowledgeable and answered all my questions. I will give her name to anyone looking to buy or sell a home. "
- Paula Clevidence
" Wendy did a fantastic job.. If you have a house that needs sold then I suggest that you should get in contact with Wendy. "
- Roger Miller
" Two words. Responsive and diligent. I live and work outside of Ohio and rely on referrals exclusively. Wendy was referred to me by a 40 year veteran of Ashland and Richland county real estate. Wendy's high level communications skills and responsiveness to prospective clients captured all the details my team required and she further painted a clear picture of each transaction so we had zero questions and zero issues - all handled or addressed in advance. Call her today. "
- Eric Krantz (Principal Trustee)
" Wendy represented me in the sale of a condo. She utilized a number of marketing mediums to promote our unit to rapidly sell the property. Her knowledge, professionalism, and drive were instrumental in a quick and pain free sale. "
- Daniel
" Wendy did an amazing job of marketing and selling my condo for me. I believe that her outstanding photography in preparing my on line video home tours was a major factor in the successful sale of my home in 3 days. Wendy's professionalism and marketing skills are exceptional. The entire staff was friendly and helpful during my selling process. "
- Sue Claypool
" I highly recommend Wendy Anderson. I had to sell my mother's house, a difficult task for many reasons. Wendy made the process as easy as possible. I live in a different state, so I had to put quite a bit of trust in her. Its was definitely well placed. She was always available and very helpful when problems arose. She provided us with lots of helpful advice along the way—going above and beyond on many occasions. "
- Anthony Dunnigan
" Wendy is a great realtor to work with. Very responsive and very good about keeping everything on track to meet our closing deadline. I enjoy going on walk-throughs with her, especially with the older homes in Ashland. She is also very knowledgeable about the Ashland market and has a good working relationship with other realtors and contractors. "
- User247158
" If you are looking for a realtor with professionalism, knowledge, motivation, a work ethic, professional photography, the willingness to communicate, one with honesty and integrity... then Wendy Anderson is your choice! "
- Matt
" I'm 19 and I thought I would take on the task of buying my first house. Before she even showed me the first house, Wendy took the time to get to know me, what I was looking for, and what the non-negotiable features in a house for me. A home theater was a MUST! Anytime something that she thought I would be interested in came on the market she would send me a text, and sometimes we would look at a house within a few hours of it even hitting the market. She walked me through the steps and made what could've been a nightmare-ish process - fun! I always looked forward to talking to Wendy about the process and learning what the next steps were. I never felt like I was in the dark, I always knew what was going on and what was next. I truly didn't think I'd be able to find what I wanted in my price range. Wendy helped me find my dream home and more. I would recommend Wendy to anyone looking to buy a home, she makes the process fun, easy, and enjoyable. (or at least as enjoyable and easy as buying a house can be!) "
- Dylan Counts
" Wendy is an exceptionally helpful realtor who goes above and beyond the call of duty to make sure that her clients are able to find the house that they're looking for. When my wife and I were preparing for a move from out of state and were looking for a house in Ashland, Wendy not only connected us with the right house for our family but also gave us names of local contractors, checked on the work that service technicians were performing on the house in our absence, and continued to provide us updates through every step of the process. She was a strong advocate for our needs and demonstrated a very detailed knowledge of houses and the local housing market. She answers texts, emails, and voicemail messages within minutes. We found her to be extraordinarily helpful. I would strongly recommend Wendy as a realtor. She greatly exceeded our expectations, and I'm very glad that we selected her as our real estate agent. "
- Daniel Williams
" Wendy Anderson is a dedicated realtor with a great combination of personal traits and skills. From Day 1, she not only gave us encouragement and very helpful advice but also immediately began gathering information and strategies to expedite the sale of our property. Throughout the 49 days from our first phone call through the closing, she was on top of things and usually several steps ahead for what we'd need next. We definitely recommend working with Wendy - she gets two "5's" from us! "
- Gary & Cheryl Hildebrand
" I was so impressed with Wendy's professionalism and presentation of our family home. She helped us find the perfect buyer. Wendy was easy to work with very responsive to our needs. "
- Soucy Christine
" Wendy was extremely helpful as we recently sold our condo in Ohio while remaining in our Florida home. She always answered her phone and followed up on every detail. We highly recommend Wendy. "
- Mary Ann George
" Wendy Anderson is "PROFESSIONALISM". She explains her marketing plan, reviews all forms to be signed in great detail and executes her plan! "
- dk
" Wendy Anderson was very persistent and patient in helping us find the right house to fit our needs in a very competitive market. Her professionalism and good nature and helpful advice was a great bonus. RECOMMEND WENDY HIGHLY. "
- Mary and Simon Young
" Friendly, professional and hard working "
- Chad R Merriman
" A friend introduced us to Wendy to list our house and right away you could tell that she was very personable and organized. Within days of listing our house , we accepted an offer and Wendy was on top of everything even when she was out of town. She was always quick to respond back to our calls and texts and kept us informed on what was happening the whole time till it was sold. If you want someone who is passionate about what they do and is thorough, then you want Wendy!! "
- James Provoznik (Home seller)
Previous
Next